Chris St. Hilaire is a Trinidadian-American multidisciplinary musician, songwriter, and producer based in New York City (Lenapehoking). An in-demand touring musician, Chris has toured the world with artists such as Sinkane and Doyle Bramhall II, has been featured on stage at Eric Clapton's Crossroads Guitar Festival, and in 2022 became a member of The Black Keys' touring band ahead of its Dropout Boogie world tour. In primetime television, Chris has been featured on Jimmy Kimmel Live! alongside The Black Keys.
Born in Huntington, NY of Trinidadian parents, music was a rich part of Chris St. Hilaire's foundation and cultural upbringing. His passion for music took form at an early age, but it wasn't until age thirteen when Chris began playing drums. Largely self taught, his early drumming influences included Buddy Miles, John Bonham, Joseph "Zigaboo" Modeliste, and Mitch Mitchell, though it was the music of The Beatles that shaped Chris' melodic and harmonic sensibilities the most. Chris' father was a musician, a guitarist who toured with Chubby Checker, and became a huge influence on his playing and writing. It was his father that encouraged him to write songs at a young age.
After moving to New York City in high school, Chris St. Hilaire co-founded the internationally acclaimed rock duo The London Souls, where he toured the world with the band for ten years, appearing at festivals such as Lollapalooza, Bonnaroo, and Pinkpop. The duo released two studio albums (The London Souls, Here Come the Girls), and shared stages with The Who, Paul McCartney, Lenny Kravitz, The Roots, Tedeschi Trucks Band, and The Black Crowes, among many others. The London Souls' music has been featured on network television shows such as Hawaii Five-0, Shameless, Ugly Betty, and Nashville.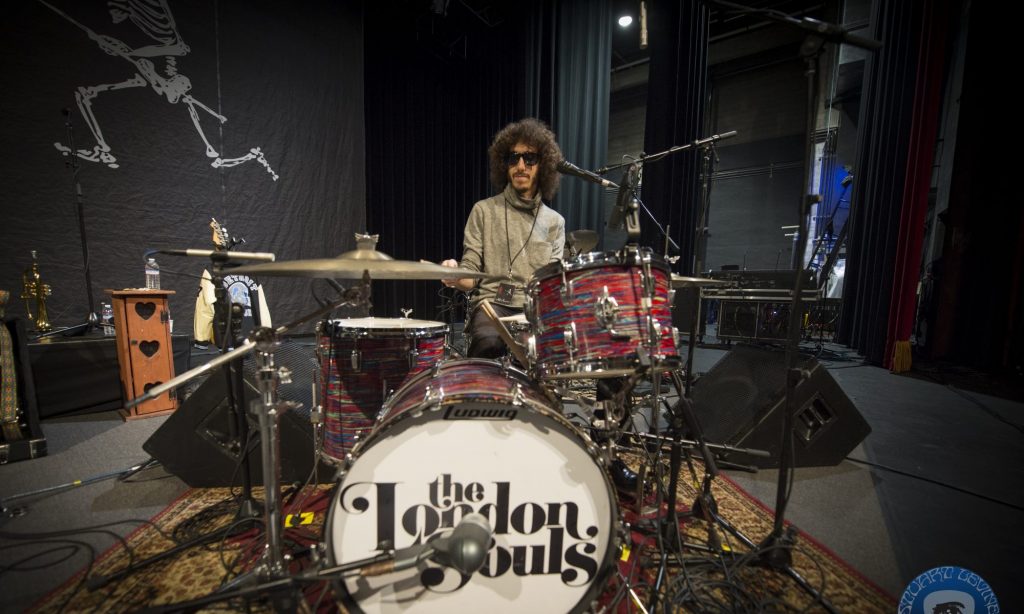 "St. Hilaire, for his part, is a bombastic, airtight drummer who's somehow found the ability to croon out delicate vocal lines even as his hands are busy bringing his instrument to the brink of demolition."

– Okayplayer
In the studio, Chris St. Hilaire is a sought after session musician who over the past decade has had the privilege of writing and recording with artists such as Dan Auerbach (Waiting on a Song), Eric Krasno (Blood from a Stone), Ceelo Green (CeeLo Green is Thomas Callaway), Johanna Warren (Chaotic Good), and Marcus King (El Dorado, Young Blood).
As a solo artist, Chris St. Hilaire has released three EPs: Knowledge of Self (2019), B.C. (2021), and Traveling Man (2022); all of which were written, recorded, and produced by St. Hilaire. In 2021, Bandcamp selected B.C. ("Black Christ") as part of its "New and Notable" selections – B.C. was written to elevate and honor the musical contributions of Trinidadian culture and its proceeds went to support Equality for Flatbush, a grassroots campaign fighting injustice in St. Hilaire's home community in Brooklyn. St. Hilaire's music has also been featured on screen – "Up All Night" was featured in the Sundance Film Festival-selected How It Ends (directed by Daryl Wein and Zoe Lister-Jones) and "Unify" was featured in Showtime's hit political documentary series The Circus.
Chris St. Hilaire was a co-founder and steering committee member of the Sound Mind Collective, a musician-led grassroots organization based in Brooklyn, from 2017-2022. The Sound Mind Collective brought together musicians and music workers to strengthen New York City's independent music scene through political advocacy, business education, collaborative events, and community aid. His efforts with the organization helped raise funds for musicians facing economic hardships and for venues affected by the Covid-19 pandemic, and created collective spaces for dialogue and healing in the music community.
---